Inland SoCal 211+ combines 211 Riverside County and 211 San Bernardino County in one system. 2-1-1 is your one-stop connection to thousands of community services through a toll-free 3-digit phone number, an online database and directory, and a 24-hour call center staffed by highly trained specialists. Dialing 2-1-1 is a confidential call with live, bilingual staff to assist callers 24 hours a day.
If you are outside the area or dialing 2-1-1 doesn't work at your place of business, you can always use the following numbers instead:
211 San Bernardino: 888-435-7565
211 Riverside County: 800-464-1123
Anyone can use 211
Every day, thousands of people find themselves in circumstances where, often for the first time, they need resources that can't be easily found on the internet or in any phone book: low cost burial services, employment resources, a free or low-cost health clinic, free eyeglasses replacement for the elderly, affordable parenting classes or other counseling services, legitimate help overcoming temporary financial difficulties, and many more such scenarios. 211 has answers.
The Heart of 211 is the Database
Detailed information on more than 1100 agencies, 3500 Programs, and almost 5,000 services is maintained by the 211 Data & Research Department. Updates are made daily and every agency's information is updated at least annually, in accordance with AIRS Standards. AIRS, the Alliance of Information & Referrals Systems, is the professional association and the certification and accreditation agency for over 1,200 community Information and Referral (I&R) providers. Inland SoCal 211+ is an AIRS Accredited Agency.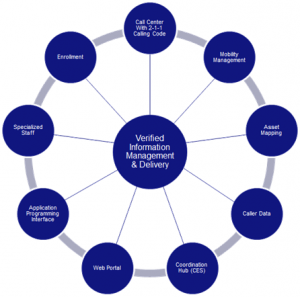 211 has many more assets you may find valuable on the Directories, 211 Data, & More page.
Sample Call Scenarios
A single mother who is worried about the gas shutoff notice she just received.
A mother looking for after school activities.
A caller who is depressed, considering suicide and wants help.
A young woman with a disability inquires about available transportation.
A caller seeking information about eligibility for CalFresh (Food Stamps).
A caller looking for volunteer opportunities.
Specialists
United Way 211 employs staff with special skills and education/training to assist populations with greater needs, veterans, families with children in or needing preschool, those who have been previously incarcerated and are having trouble with 'reentry', women with maternal health issues, families with children in foster care, and people who are having a housing crisis or are homeless. These specializations allow 211 to provide an intensified level of assistance, greatly increasing success for these populations.
History of 2-1-1
The 2-1-1 concept is the result of the evolution of public information thinking and the innovative marriage of technology and people power. The first experimental 2-1-1 number began operating in Atlanta, Georgia in 1997. In the year 2000, the FCC (Federal Communications Commission) finalized all of the N11's. 2-1-1 was set aside for health and human services information and referrals.
Nationwide 93% of the US population has 2-1-1 available. That number is over 98% in California. San Bernardino County has 100% coverage.
San Bernardino County's 2-1-1 service was developed with the help of a broad, community-based team, the 211 Advisory Committee, comprised of representatives from the First 5 Commission, the Board of Supervisors, several county departments, Loma Linda University, Cal State San Bernardino and other groups and non-profit organizations. 2-1-1 is a national United Way initiative.
United Way Commitment
Inland SoCal 211+ is operated by Inland SoCal United Way in partnership with Arrowhead United Way, Central County United Way, Corona-Norco United Way, United Way of Mojave Valley and United Way of the Desert. This commitment is at the forefront of United Way to ensure that Riverside and San Bernardino County has a vibrant, effective, and robust 211 system.
Inland SoCal 211+ is operated by Inland SoCal United Way